Landscape Design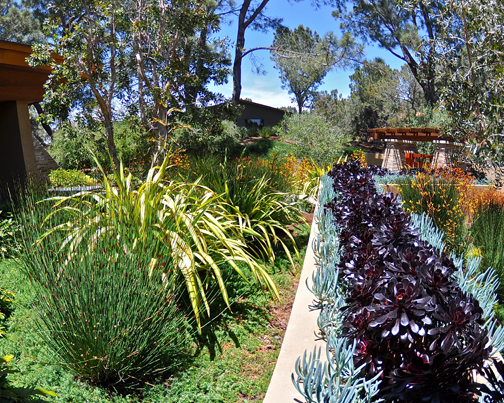 The most important part of a landscape project is the relationship of the contractor with the customer. We want to get to know our clients and really understand the goals and vision of everyone we work with. It is difficult if not impossible to provide a landscape project without spending time to truly develop a sense of what our clients want to create. Equally, it is safe to say that every project evolves, and as the work progresses and the vision begins to unfold, ideas and questions come into play and must be considered. We view the design/build process as on going, and ensure that a comfort level exists at every step of the process. The final product must be to the satisfaction of everyone involved.
Just as every landscape project is different, so is the planning and implementation of the project. We bring to the design our practical experience coupled with a desire to utilize new and unusual ideas and elements. We enjoy creating unique and eye-catching landscapes that stand out from the more common look and feel of most contemporary designs, while blending and accentuating existing architecture and elements of the site.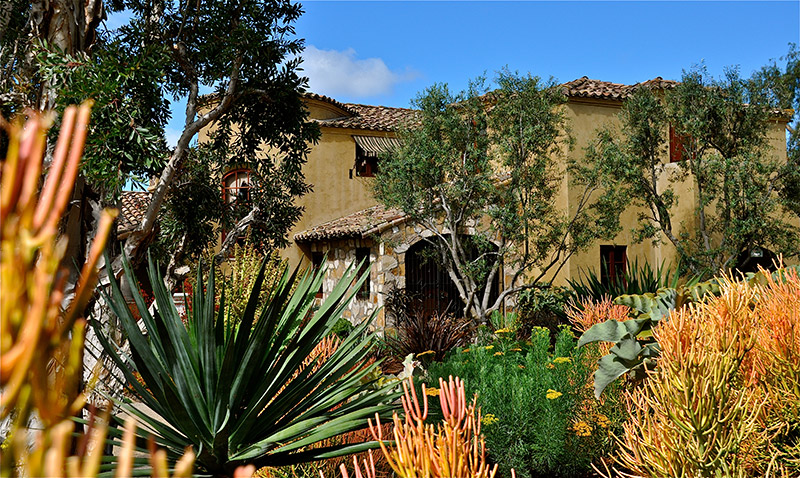 We take great pride in having the knowledge and experience to understand design intent and incorporate appropriate elements and plant materials into each design. We apply our many years of experience to every project, while watching current trends and constantly incorporating new plant varieties, current technologies in irrigation and lighting and other elements into our projects.
Landscape Renovation
Columbine Landscape, Inc. has over 37 years of experience in landscape renovation, from minor repairs and improvements to complete landscape replacement.
Improvement of existing landscapes requires the ability to see "the trees for the forest", or to identify the strong or outstanding elements of a property then include, emphasize and enhance them. Yet, the theme of the architecture and the clients' vision must also be incorporated into the project.
These challenges can make renovation complex and difficult, but can also allow for some outstanding attributes, such as mature specimen trees, unusual architecture, or unique site irregularities that may be translated into interesting elements of the new garden. Our team has worked together for many years at the art of renovation, and has become adept at working with and solving existing site problems, and salvaging the outstanding resources of an existing site.
We enjoy the challenge!
Landscape Construction
Columbine Landscape, Inc. has over 37 years of experience in both commercial and residential landscape construction. Our commercial background has given us the experience of constructing a job to commercial specifications, meeting schedules and working closely with supervisors, owners and other contractors.
Combined with this is our enthusiasm for plants, materials and the art of blending all of the elements, as well as working closely with our clients to meet and exceed their expectations.
A beautiful landscape combines aesthetics with practicality and creates an environment of ever changing enjoyment!
Landscape Maintenance
Our view is that the care of and attention to the garden after it has been constructed is at least equally important as the installation. In fact, it does't make sense to put effort and cost into a landscape project without the intention to maintain it well!
We take landscape maintenance and gardening very seriously, and have a dedicated and well-trained staff to keep our great projects healthy, neat and well groomed.
Additionally, we have a professional staff on hand to provide improvements and repairs, in order to keep all of our projects in top shape at all times. We can provide any and all improvements necessary, from annual color replacement to complete landscape renovation and construction.
We also are affiliated with industry professionals to provide other landscape related services required for the properties we maintain, such as tree trimming, arboricutural and horticultural services.